ARTISTアーティスト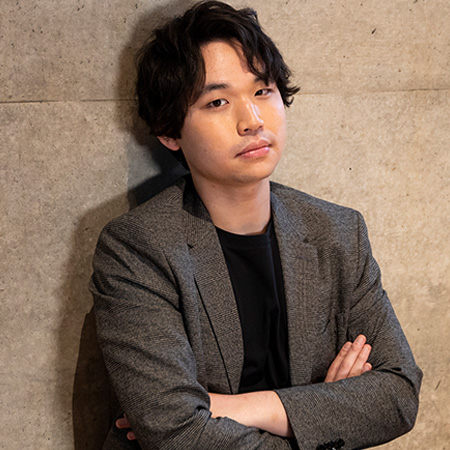 髙木竜馬
Ryoma Takagi
2018年9月に第16回エドヴァルド・グリーグ国際ピアノコンクールにて、優勝及び聴衆賞を受賞し、一躍世界的に脚光を浴びる。
その他にも第26回ローマ国際ピアノコンクールなど、7つの国際コンクールで優勝。その後、小林研一郎氏、尾高忠明氏の指揮により3回に亘って東京フィルハーモニー交響楽団と共演した他、オスロフィルハーモニー管弦楽団との共演、ウィーン楽友協会やエルプフィルハーモニー等でのリサイタルなど、日本とウィーンを拠点に多方面で活躍。NHK総合テレビ『ピアノの森』では、雨宮修平メインピアニスト役で出演し、大好評を博す。 その他にもTV『題名のない音楽会』TV『ららら♪クラシック』等々、メディアへの出演多数。故エレーナ・アシュケナージ、故中村紘子、ミヒャエル・クリスト、ボリス・ペトルシャンスキー、アンナ・マリコヴァの各氏に師事。
(公財)江副記念リクルート財団 第35回奨学生。
In September 2018, he was awarded the first prize and audience prize at the 16th Edvard Grieg International Piano Competition, catapulting him into the international limelight. He has also won seven other international competitions, including the 26th Rome International Piano Competition. Since then, he has performed three times with the Tokyo Philharmonic Orchestra under the direction of Kenichiro Kobayashi and Tadaaki Otaka, as well as with the Oslo Philharmonic Orchestra, and has given recitals at the Musikverein in Vienna and the Erpfilharmonie. He appeared as the main pianist Shuhei Amamiya in NHK General TV's " Forest of Piano " and gained great acclaim. He has also made numerous other media appearances, including TV's " Untitled Concert " and "La La La♪ Classics". He studied under the late Elena Ashkenazy, the late Hiroko Nakamura, Michael Christo, Boris Petrushansky, and Anna Malikova. He was also the 35th scholarship recipient of the Ezoe Memorial Recruit Foundation.

BACK